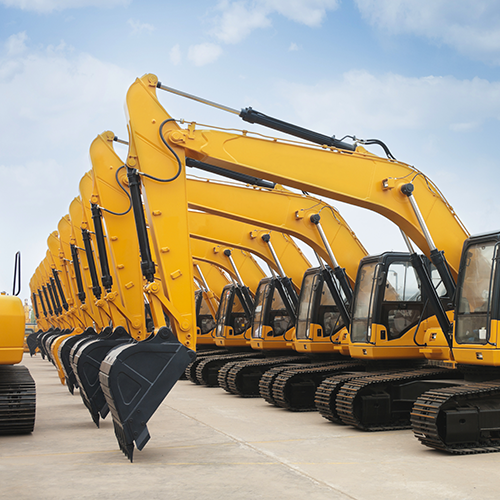 Ritchie Bros. gears up for its biggest pipeline construction event in August
Ritchie Bros. will hold its largest single-owner auction for Barrilleaux, a New Mexico and Texas-based pipeline construction company, from August 10-11.
According to Ritchie Bros., tens of millions of dollars in equipment will be sold during the two-day event, including next-generation low-hour directional drills, trenchers, more than 40 pipelayers, 120 excavators, over 35 bulldozers, loaders, heavy haul trucks, trailers, attachments and tools. All items will be sold without a minimum bid or reserve price.
"Barrilleaux Inc. is well-known in the pipeline construction industry for its production, efficiency, high-quality workmanship and state-of-the-art, state-of-the-art equipment," said Alan McVicker, Ritchie Regional Sales Manager Bros. . "In my 44 years in the auction business, this is the finest fleet I have ever seen. We have a long relationship with Mr. Barrilleaux and are so proud that he trusted us to sell this magnificent selection of assets at online auction in August. Discover the equipment online at rbauction.com/Barrilleaux today!
The majority of Barrilleaux's assets are available for inspection at their location in Carlsbad, NM, with some additional equipment stored in Oakwood, TX, and Pecos, TX. Auctions can be made online during auction days or before auction through PriorityBid.
Auction highlights
Two unused 2020 Caterpillar 14M3 graders
Three unused 2019 Caterpillar D6T dozers
Four Caterpillar D8T bulldozers
Four 2020 Caterpillar 320 hydraulic excavators
15 Caterpillar PL83 pipelayers (2019, 2018 and 2017 models)
Vermeer D220X330iii Directional Drills 2019 and 2020
An unused 2019 Tesmec 1475XL EVO crawler excavator trencher
Four 2019 GR64B three-axle volumetric mixer trucks plus a 2020 model
Two 2021 Peterbilt 389 three-axle heavy-duty tractors
Two unused Cozad lowboys (one with 13 x 85 ton steerable axles 2021 and one with nine 100 tonne steerable axles 2020)