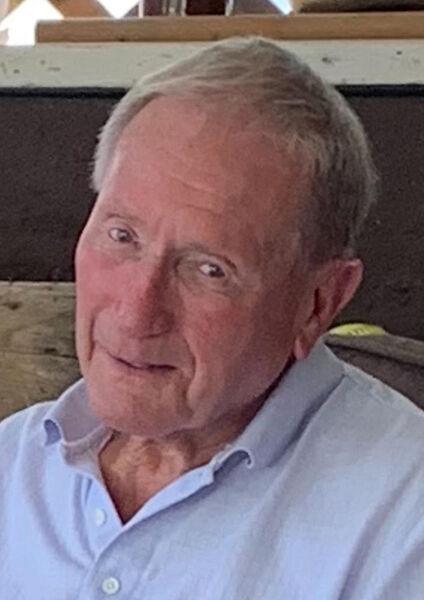 Pierre Allen Charles, 85 | Obituary
Allen Charles Stone, 85, of Spearfish, passed away on September 24, 2021, peacefully at his home.
Born to Ralph and May Stone in Sioux Falls on November 13, 1935, Al was raised there with four siblings. He often spoke of his youth delivering newspapers and doing other odd jobs. He also worked for his father and grandfather, developing skills for his future as a home builder, entrepreneur and project manager.
After graduating from high school, Al married Theresa (Burhenn) Stone and joined the Naval Reserve as a Seabee. A few years later, they moved to California, where Al learned innovative building methods and techniques that improved the quality and speed of home construction. In the early 1960s, accompanied by Theresa and her five children, Al returned to Sioux Falls with her newfound knowledge that helped develop her successful career in the construction industry. After a few years in business with his brother and then for himself, Al accepted a position with Ronning Enterprises. He has been active in the Home Builders Association with leadership responsibilities at local and state levels, also participating in the city planning commission.
In 1988, Al and Theresa fulfilled a shared dream by moving to Spearfish and opening Wildwood, an antique and gift store. Through this business, they met many friends and greatly enjoyed their stay in the Black Hills. In 1992, Al lost the love of her life, Theresa, when she died of heart disease. He continued with the Wildwood business and later married Dorothy (Johnson) Stone, who had been Theresa's partner and friend.
Al and Dorothy returned to the Sioux Falls area, where Al headed the construction division of Lloyd Companies until his retirement at age 78. Eventually, they moved to Venice, Florida, enjoying family members and the warmer weather there. After Dorothy's death in 2019, Al split his time between Venice and Spearfish.
Grateful to have shared his life and had the pleasure of his many stories, wit, humor and incredible memory, his building skills and company are his survivors: siblings Jeff (Nancy) Stone, Jerry (Colleen) Stone and Nancy Hart; children Matt Stone, Cynthia (Dave) Olson, Jennifer (Russ) Russell, Jarolyn (Dan) Kiger, Ellen (Tony) Melaragno and her special friend, Louise Sigle. Al is also survived by his grandchildren: Jason Currie-Olson, Leighton (Malorie) Olson, Jacob (Katie) Kiger, Jessica Sandford, Kate Vogt, Chelsea (Jared) Lueders, Briana (Jeff) Perry, Mary (Brandon) Larson, AJ (Audia) Melaragno, Sara Melaragno and 19 great-grandchildren.
In addition to his first and second wives, who had shared many of the more than 40 homes he occupied or built for his family, Al's parents and siblings Warren, Greg, Phyllis and Lorraine also predeceased him. in death.
Al's family is inviting relatives, associates and friends to a celebration of his life on Monday, October 11 at noon at the Snapper's Club at Spearfish City Campground.
Arrangements are the responsibility of the Fidler-Isburg Funeral Chapels and the Isburg Spearfish Crematorium. Online condolences can be written at www.fidler-isburgfuneralchapels.com.
To read all of today's stories, click here or call 642-2761 to subscribe to our electronic edition or home delivery.