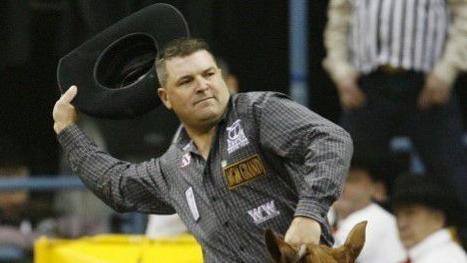 Native of Missoula Among Legends Listed in ProRodeo Hall of Fame Class of 2020 | Rodeo
Backstrom an all time great secretary
Backstrom, who attended Sentinel High School, is the 18-time Wrangler National Finals Rodeo Secretary (1991, 2000, 2003, 2006-2020) which has won the PRCA Secretary of the Year award 11 times (including in 2020), more than any other recipient. , to be the best in the business.
She was NFR 2005 candidate bureau chief and NFR timekeeper three times (1975, 1980, 1984). Her mother, Ellen, was inducted as a contract staff member in 1995. They are the first mother and daughter to be inducted into the Hall.
"I didn't think I would be as moved today by myself (being inducted) as I was by my mother," Sunni Deb said. "I'm a rodeo, and it runs in my blood. The PRCA is flowing directly through my veins.
Ellen Backstrom was four times secretary of the NFR and was elected in the late 1970s to sit on the PRCA board as director of contract staff, making her the only woman to sit on the board. .
"My mom was the first woman to be inducted into the ProRodeo Hall of Fame," said Sunni Deb, 63. "It was one of my proudest days. My whole life is the rodeo industry and always has been. I can't tell you how much that means to me.
Sunni Deb, who has lived in Arizona since the 1970s, received her first Rodeo Cowboys Association card in 1968 and her PRCA card in 1976. She works approximately 120 performances per year for prestigious rodeos such as Denver, San Antonio, Houston, Nampa , Idaho, and Waco, Texas. She has worked for Cervi Championship Rodeo since 1980.