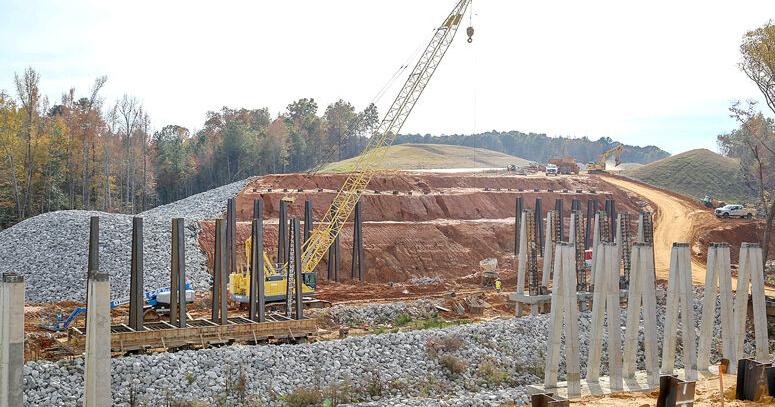 MDOT projects continue in northeast Mississippi | New
The Mississippi Department of Transportation (MDOT) continues projects to preserve and maintain highways and bridges in northeastern Mississippi.
"As we continue to move these and other projects forward, we must challenge ourselves to do even more," said Northern District Transportation Commissioner John Caldwell. "Our employees and entrepreneurs need our support, encouragement and funding to achieve the levels of success that are required of us. Stay safe there! "
Construction of National Highway 76 in Itawamba County
An $ 81 million project is under construction to build an almost nine-mile extension of State Route 76 in Itawamba County.
Also known as Corridor V, the new highway will connect State Route 23 and State Route 25.
At the east end of the project, four miles of causeway have been constructed and decks have been paved on three of the four bridges. Piles were driven for the bridge over Gum Creek, and a bridge over Chubby Creek was completed. The deck was also paved on a bridge over Panther Creek.
At the west end of the project, the Fairview Banner Road detour is now open to traffic on a new route. To the west of there, several kilometers of cement treatment have been completed. Earthworks are now concentrated on the first half-kilometer of the site.
The contract was awarded in March 2020 to Eutaw Construction Company, Inc., of Aberdeen. The work is expected to be completed by the end of 2023.
State Route 172 Bridge Replacement in Tishomingo County
Two wooden pile bridges over Little Yellow Creek and Ellington Branch on State Route 172 are being replaced. The bridges are located between Walker Road and County Road 227, near Tishomingo County High School. The contractors place the last lift on the site. They also install guardrails and seal bridge joints, as well as paved ditches for drainage at the ends of bridges.
In the coming days, plotting and signaling work will be carried out. The new bridges are expected to be open to traffic by Thanksgiving.
The $ 6 million contract was awarded to Century Construction Group, Inc., of Tupelo. Paving operations throughout the neighborhood
In recent months, warm weather has helped advance several paving projects in northeast Mississippi.
In Lee County, a 23-mile milling and coating project of US Highway 45 has been completed. The $ 17.6 million project was awarded to APAC-Mississippi, Inc., of Richland.
Elsewhere in the county, Jackson's APAC-Mississippi completed the paving of 14 miles of State Route 6. In Oktibbeha County, the Falcon Contracting Company of Columbus completed the paving of State Route 389 of State Route 182 at US Highway 82. This project transformed a four-lane highway into a three-lane highway, and the additional space was used to pave a bike path.
In Winston County, APAC-Mississippi is nearing completion of the factory and overlay of State Route 25, 2 miles south of Calvery Road to the State Route 15 interchange.
When entering a work zone, motorists are encouraged to obey posted speed limits and to watch out for flaggers and roadside workers. Slow down, avoid distractions, and move when possible to navigate work areas safely.
For more information on safe navigation in road construction areas, visit GoMDOT.com/drivesmartms.