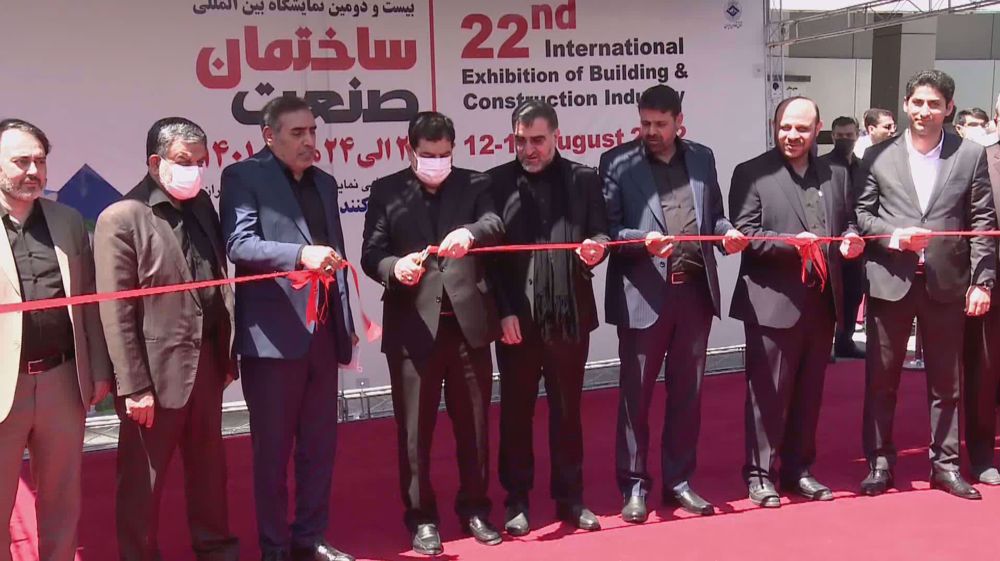 Iran hosts Intl. Construction Industry Fair
Yusef Jalali
Press TV, Tehran
From decorative bricks to precast walls, this exhibit is all about the workings of the construction industry. The 22nd International Building and Construction Industry Fair brought together more than 900 Iranian domestic companies under one roof to showcase their products and services.
Iran's construction industry has been one of the hardest hit by US sanctions, since 2018 when Washington pulled out of the 2015 deal between Iran and world powers. The measures restricted the sale of construction materials, such as metal and coal, to Iran.
But despite the bans, the companies say Iran's construction industry has remained one of the few sectors exporting services to other countries. The exhibition was opened by government officials.
In his address to participating companies, First Vice-President Mohammad Mokhber promised to help the private sector gain an even stronger foothold in the country's construction sector.
While international companies still fear US sanctions, the Iranian government plans to expand its construction materials exports at least to its trading partners, such as China and Russia.
The Ministry of Industry, Mines and Trade said it expected to earn some $3 billion from the export of building materials to Russia alone. Iran is turning away from an oil-dependent economy given the ups and downs in the oil sector.
Today, Vice President Mokhber branded the construction industry a viable alternative for rough revenue, promising to step up efforts to support domestic businesses.