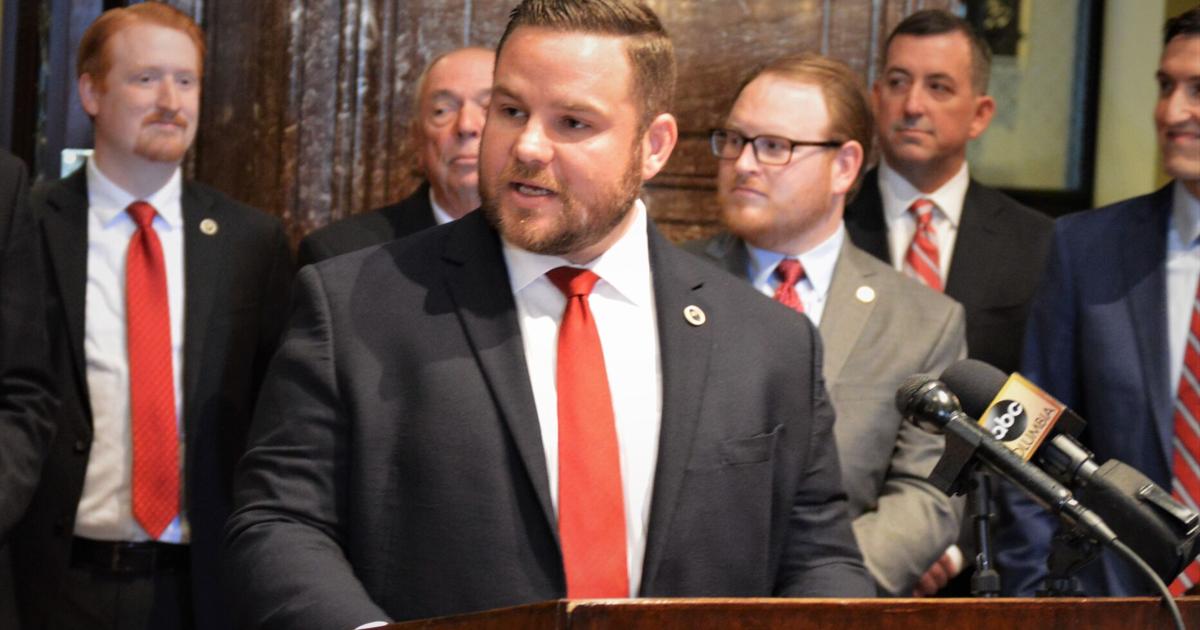 Fox News Used 'Fake and Crudely Edited' Audio to Target SC Schools, Says Nonprofit CEO | Colombia News
LEXINGTON — A Fox News story that blamed a South Carolina school district for allegedly pushing "critical race theory" was based on doctored sound, according to the head of EL Education, a for-profit entrepreneur nonprofit whose employee was in the story.
"We are satisfied that the audio has been cut and edited to distort the actual speaker comments and give a false impression of the EL Education program," EL Education CEO Scott Hartl said Oct. 31.
"A simple set of answers to commonly asked questions has been deliberately twisted into a false and crudely edited narrative linking EL Education pedagogy to controversial and political topics."
Lawmakers from the South Carolina Freedom Caucus said they received the audio recording of an "anonymous whistleblower," whose identity they declined to reveal. They denied any involvement in the production or editing of the clip. The Right Caucus and Fox News both released the audio on Oct. 25.
The recording is believed to be by EL Education professional development specialist Tamika Sullivan, who has ties to Lexington County School District 1, mentioned in the clip. Neither the district nor EL Education confirmed that the voice was Sullivan's, but neither did they deny it.
The caucus and Fox News alleged that the audio shows the district was trying to "circumvent state law" with a program focused on critical race theory. Fox News did not respond to questions from The Post and Courier regarding the alleged audio tampering.
New York-based EL Education partnered with the state's sixth-largest school district in 2013 for leadership development and instructional coaching, and has since played a role in six schools in the district, which includes cities of Lexington, Gilbert and Pelion.
In the audio clip, the speaker, who appears to be Sullivan, mentions his organization's relationship with the Lexington One District and "critical race theorists" in what appeared to be the same conversation.
In the audio recording, he is heard saying that EL Education's curriculum is written to "include culturally relevant instruction." The speaker said they could teach "counter-stories", which they explained as stories from the perspective of someone whose experience differs from that of another story, and used the US Constitution and the experience of a person of color as an example.
This, along with the academic term "culturally relevant pedagogy" and how certain parts of a person's identity can be "privileged", can "gross people", it has been heard.
An Oct. 25 Fox News article quoted the speaker as saying, "bringing culture into the classroom and honoring and respecting the tenets of critical race theory."
But the audio-editing work contrasts with the article's written version of the quote, which omitted words that were erased from the audio without showing anything had been skipped.
In the audio, the speaker can be heard saying the words "bringing student cultures into the classroom and honoring and respecting them…" before the audio cuts out. The audio fades in: "…the tenets of critical race theory are this, a social construct – race is a social construct, race is endemic." What happened between these two sections or if they even deal with the same general topic is unclear.
Political reaction
State Rep. RJ May, R-Lexington, a member of the South Carolina Freedom Caucus, said after hearing the audio clip he became convinced the schools were illegally indoctrinating students.
"Over the past two years, parents have been abused by the educational institution," May said in a caucus statement. Caucus Vice Chairman, known for his hard-line conservatism, May went on to say that the recording shows that the schools "welcome organizations that intentionally break the law."
May called for legislative action in response to the tip, including a total ban on critical race theory. He said on Oct. 27 that he thought the audio recording, along with the anti-racist rhetoric on EL Education's website, was all he needed to hear and see.
The state representative for Lexington District 88 said he receives emails and phone calls at least once a week from parents complaining about things like racially separated students in the classroom, or homework "check your privilege", or said they were inherently less likely to succeed as people of color.
May credited local teachers and families for helping Lexington One students succeed academically. He said EL Education had nothing to do with the school district's recent accomplishments, which include the SC Association of School Administrators Secondary Principal of the Year award and having a school named Palmetto's Finest. High School in 2019.
School district and contractor push back
While EL Education is working with Lexington One schools, including River Bluff High School, Gilbert Middle and High Schools, Meadow Glen Elementary and Middle Schools, and Lakeside Middle School, Lexington One spokeswoman Megan Moore said said the nonprofit group's work focuses on professional development and helping teachers. foster an environment for students to sharpen their academic skills.
Moore noted that the person featured in the audio is not employed by the school district.
"This individual's comments were made outside of a professional setting and do not represent the views or educational practices of Lexington County School District 1," Moore said. "Lexington District One will continue to address this issue and is committed to ensuring that all schools in Lexington District One adhere to South Carolina standards and statutes."
EL Education President and CEO Scott Hartl said the audio actually came from an EL employee. But he said the circumstances involved an apparent trick to obtain the audio which was then edited to produce the politically sensational clip.
Hartl said a hotel employee claiming to be interested in teaching recorded the audio during a conversation with an EL employee in the hotel lobby. Someone then pieced together pieces of the audio that ended up in the hands of Fox News.
Fox News did not respond to a request for comment on Hartl's claims.
A spokesperson for EL Education also said the nonprofit's curricula do not include critical race theory.
"EL Education's curriculum is grounded in the science of reading and learning, and is designed to help students from all backgrounds feel welcome at school and succeed academically by sharpening their thinking skills so they can come to their own conclusions," the spokesperson said.
EL Education also works with schools in the state's largest and second largest districts, Greenville and Charleston counties. In 2020, River Bluff High School received a "credit" from the non-profit organization, which they issue to schools in their network for "excellence in character development and academic achievement."
The organization helped develop a program at River Bluff called "Crew" which for teachers is a team-building program, and for students is a random grouping of them regardless of background or background. grade level to organically foster study groups and mentoring.
Click here for more news from Columbia, SC