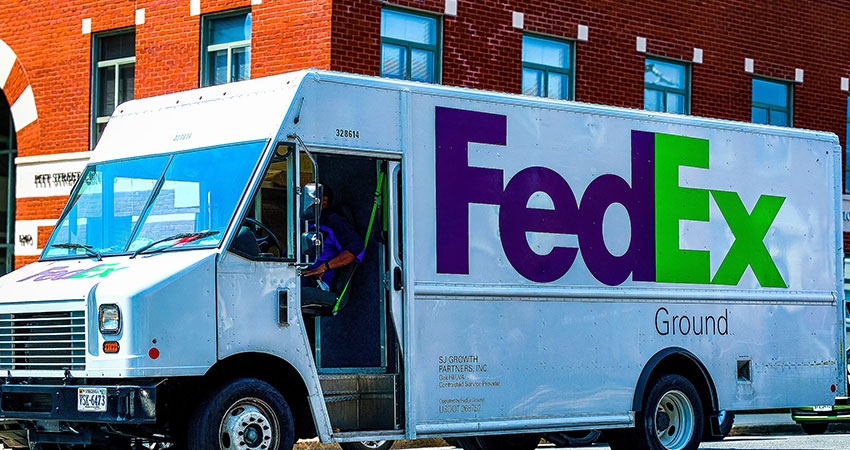 FedEx Ground Group: subcontractors could turn to franchisees
The head of a renegade association of contractors FedEx Ground said these companies have a strong case for reclassification as franchisees, which would challenge the very contractor model on which the unit is built.
Spencer Patton, founder of the Trade Association for Logistics Professionals (TALP), said many contractors could pass the three-pronged test to determine their reclassification as franchisees, giving them more legal rights and benefits.
The three-pronged test asks whether the business is allowed to use the franchisor's mark; whether the franchisor has substantial control over how the franchisee runs its business; and whether the franchisor charges the franchisee a fee.
"We've had some of the best franchise attorneys in the country, who have worked with McDonald's and 7 Eleven franchisees, tell us that the entrepreneurs passed the classification test," Patton said. "And there are 18 states where only the first two prongs need to be completed."
If contractors were reclassified as franchisees, it would force FedEx Ground to adjust its fundamental model, which Patton called a "huge win" for contractors. Patton insisted that many ground contractors are in such dire financial straits that a third or more are at risk of bankruptcy, which would have a huge impact on network operations and service levels. The increase in less profitable home deliveries via Ground, compared to the higher density per stop of B2B volumes, has also hit entrepreneurs hard.
Patton said last week that FedEx executives told him privately that the company went over budget on contingencies to outside carriers brought in to handle the excess volume due to ground contractors exiting the network.
"The legal protections for franchisees are much better," he said. "They have the right to form associations, to bargain collectively, and there are contractual obligations of protection and disclosure on the part of the franchisor. This is a huge opportunity to even the balance between contractors and FedEx Ground. We can fight this battle on a state-by-state challenge. »
FedEx continues to maintain that it will not negotiate with TALP, but will continue to do so on an individual basis with each contractor, based on their individual circumstances. The company decided to suspend Sunday delivery in less dense markets, shortly after TALP made it one of its requests.
"We have long maintained open lines of communication directly with individual service provider businesses and their owners and not through the media," a FedEx spokesperson said. "We remain committed to engaging in productive dialogue with each business to understand and address any challenges they may face."
TALP says it is simply advocating on behalf of contractors burdened with excessive costs due to market factors, while FedEx makes profits on things like fuel surcharges imposed on shippers that they don't benefit from. Other grievances include changes to how FedEx handles accident compensation for contractors and offers bonuses for accident-free operation.
Despite FedEx's entrenched position, TALP offered FedEx Ground President and CEO John Smith to attend and speak at Contractor + Expo and Party, Patton's trade show for FedEx and Amazon contractors who will be held on August 20 and 21 in Las Vegas.
"With over half of all contractors nationwide scheduled to attend, I have to imagine FedEx Ground would want to attend," Patton said in a video response to a letter from Smith to all contractors.
Patton said FedEx sent him a cease and desist letter and also made "veiled threats" of legal action against TALP members in general. Smith's letter stated that "any effort by service providers to negotiate financial terms as a group constitutes a breach of contract with FedEx Ground."
"FedEx Ground expects each contracted company to honor its obligation to provide service," Smith added in the letter. Patton countered that no member of the TALP intended to do otherwise and that they were not violating operating agreements.
"You know what all this tells me? I have their attention," Patton said in the video of Smith's letter. "I am accused of violating antitrust laws and other misconduct."