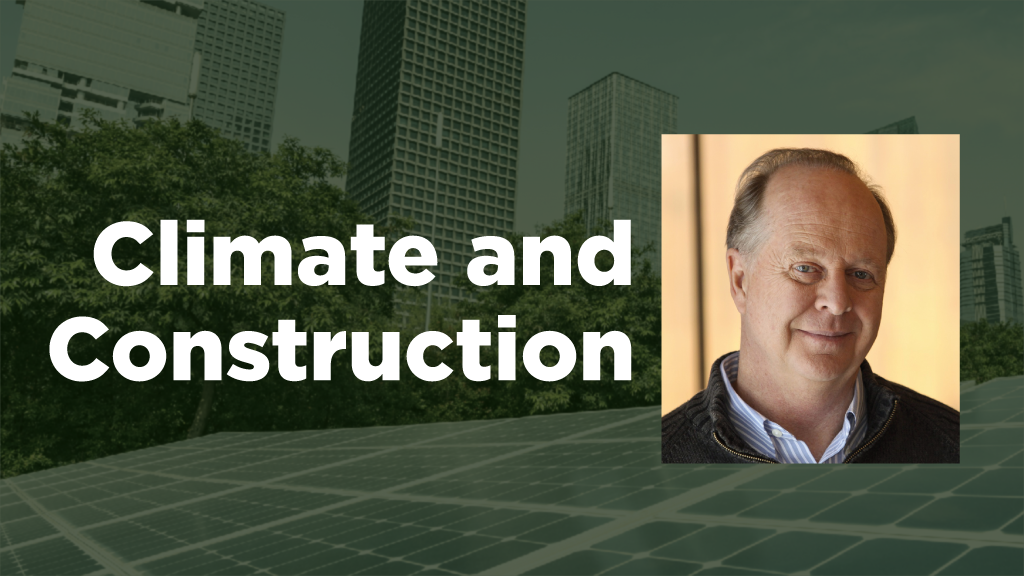 Climate and construction: a British study quantifies the carbon reduction thanks to prefabrication
Proponents of prefabrication in construction speak of its many efficiencies.
In an industry where time is money, the quality and consistency of components combined with rapid on-site assembly means improved productivity. Overall, this means a faster project from start to finish, which improves results for all parties.
At the same time, the carbon associated with the construction process, including the carbons embedded in the building materials themselves, regularly make headlines in the industry.
Now, a study by researchers from two UK universities has quantified the correlation between prefabrication and carbon. The key finding: the more prefabrication there is, the less carbon there is.
The study, titled Life Cycle Assessments of The Valentine, Gants Hill, UK and George Street, Croydon, UK, looked at two modular housing developments representing 900 housing units. One was a 10-story student housing building. The other was the tallest completed modular project in the world, specifically a pair of apartment towers, one at 38 stories and the other at 44 stories. The two volumetric projects were designed by HTA Design and built by Tide Construction and Vision Modular, the two companies that commissioned the study.
Researchers from the University of Cambridge and Edinburgh Napier University determined that 28,000 tonnes of carbon were saved on these two projects through the prefabrication and on-site assembly processes, an overall reduction of 45 % compared to traditional methods.
Prefabrication encompasses a wide range of modular elements. Prefabricated construction can include complete plug-in volumetric units found in hotels, apartments, and some medical facilities. It can also include wall and floor structures and some MEP elements. Assembly times can be reduced by up to 50% compared to traditional bespoke methods and with significantly less carbon emitted as a result.
The carbon savings identified in the UK study were linked to reduced concrete and steel used in designs, reduced transport of materials and workers to site, and reduced emissions on site. -same. Further carbon reductions can be attributed to efficiency and reduced waste in the precast plants themselves.
Modular innovation has gone beyond structural components to include building exteriors as well.
UnitiWall, a new Canadian company based in Mississauga, Ontario, combines factory-built, highly insulated exterior wall assemblies that can be installed quickly on site by a small team. The company debuted as a sponsor of the recent Passive House Canada 2022 conference in Victoria.
UnitiWall's 75,000 square foot wall assembly manufacturing plant begins full production of its patent pending non-combustible thermal plenumMT Technology in July. The company will offer numerous architectural design options and custom panel sizes ranging from 10 feet wide to 14 feet high in a wide palette of exterior materials, in combination with integrated high-performance triple-glazed windows. Depending on the wall to window ratios and exterior materials selected, the overall effective performance of UnitiWall's thermally broken unibody assemblies can reach R30 or more.
The prefabrication of walls, columns, beams and floor panels also plays an important role in the growing appeal of mass timber construction. Even precast concrete elements can be incorporated as part of the modular process. Either way, faster assembly means reduced on-site carbon emissions and associated road traffic.
The growth of prefabricated methodology is progressing in Canada, but at a slower pace than in other parts of the world. Distances between factories and construction sites are a problem. Road transport constraints are challenges seen here and in the United States. Improved regulatory frameworks in both countries would provide consistency between state and provincial jurisdictions.
However, designers and builders who have gone ahead and are currently working with pre-engineered units and components offer positive reports. According to industry studies, 90% of builders report efficiencies across a number of metrics, with 80% reporting improved project cost predictability, reduced waste and increased customer satisfaction.
These recent findings from UK studies, combined with a better understanding of the overall effectiveness of precast projects, should help overcome the construction industry's inherent resistance to change and lead to greater acceptance.
John Bleasby is a freelance writer based in Coldwater, Ontario. Send your comments and story ideas on climate and construction to [email protected]