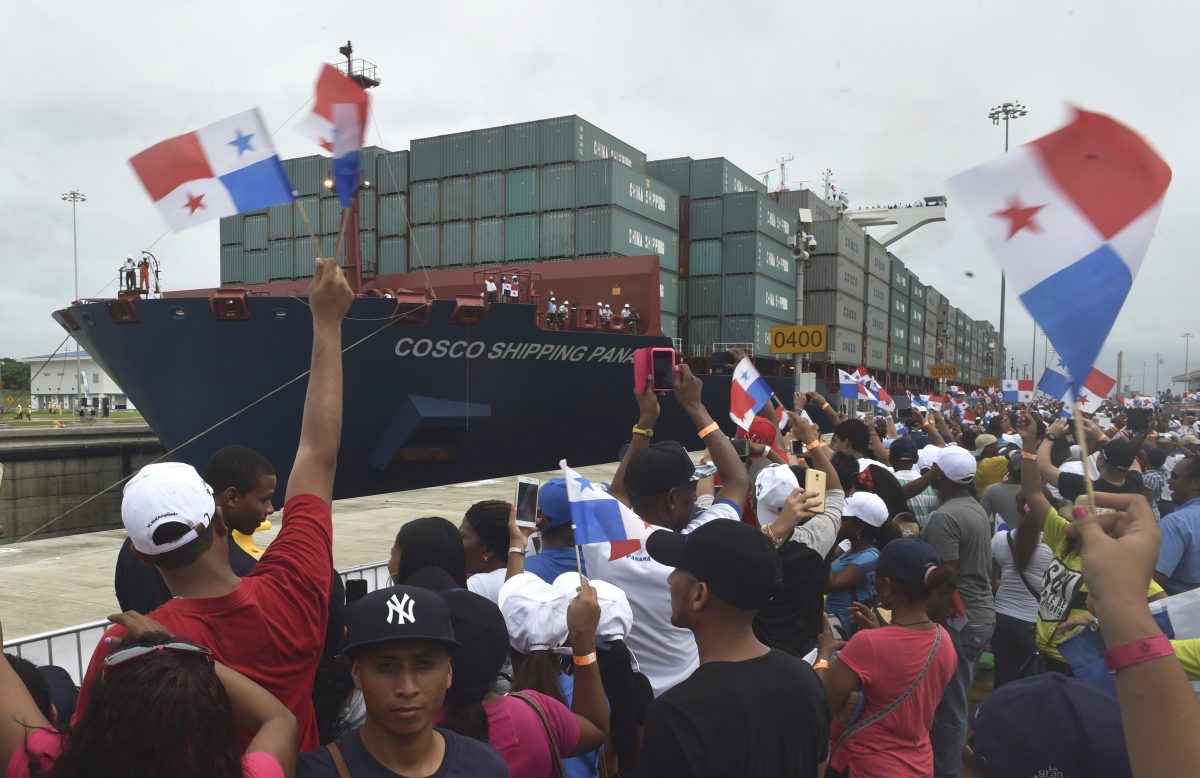 China seeks hegemony in Washington's backyard
Comment
Concepts of hegemony have gained ground since Russia invaded Ukraine. Although hegemonic relationships have existed throughout history, questions remain as to whether a power can legitimately claim sway over its weaker neighbors. The case also goes beyond Europe.
China and the United States, for example, challenge each other for hegemony in the Western Pacific, although Beijing is more willing to characterize the competition in this way than Washington. Less noticed in the media, another hegemonic struggle is unfolding in Latin America, where China has begun to challenge what was once the exclusive and long-established dominance of Washington.
In its efforts, Beijing has made considerable progress, using the economics and finances of its famous Belt and Road Initiative (BRI, also known as "One Belt, One Road") and similar arrangements to expand its political, economic and military influence from Mexico to Patagonia. Although not universally successful, the list of Chinese inroads is long and striking. Meanwhile, Washington has yet to manage much of the response.
China's push, which has now spanned more than 20 years, began shortly after it joined the World Trade Organization (WTO) in 2001. Since then, Chinese trade with Latin America grew at an impressive annual rate of 31% on average to the equivalent of around $450 billion a year. China is now South America's largest trading partner and ranks second only to the United States in trade with all of Latin America. Beijing has signed free trade agreements with three countries – Chile, Costa Rica and Peru – and started negotiations with Ecuador last February.
China's investment portfolio has also expanded significantly. Chinese companies have directly invested the equivalent of some $17 billion in projects, mostly in South America. With the equivalent of $137 billion in loans to Latin American governments, the Export-Import Bank of China has become one of the region's leading lenders. Beijing's presence has allowed it to become a voting member of the Inter-American Development Bank and the Caribbean Development Bank. Twenty Latin American countries have joined the BRI.
Besides direct lending to governments, most Chinese investment has focused on energy development, refining and power generation. Currently, Power China has 50 projects underway in 15 Latin American countries. As is so evident in the BRI, wherever it appears, China's Latin American investments have built dams, ports and railways. Chinese investment funds have also been invested in solar and wind projects, including Latin America's largest solar effort in Jujuy, Argentina. Six Latin American countries – Argentina, Brazil, Chile, Ecuador, Peru and Uruguay – have joined the Asian Infrastructure Investment Bank.
It would seem that China's main interest, at least as far as the economy is concerned, lies in raw materials. Most of what it imports from the region consists of soybeans, copper, petroleum, other oils and uranium. Purchases of lithium for batteries have increased significantly in Mexico and the so-called lithium triangle countries – Argentina, Bolivia and Chile – which contain more than half of the world's known lithium reserves.
But raw materials and the economy are not Beijing's only concerns. China has found a ready market for Chinese military equipment and training in the region. Troops and bases are not yet in evidence, but between 2009 and 2019, the most recent year for which data is available, China sold the equivalent of $165 million worth of military equipment to Venezuela, to Bolivia and Ecuador, including aircraft, air defense radars, and small arms. China has also sold equipment to police forces across the region. While troops are not present, several port visits have drawn attention to China's growing military importance.
As is the case in Africa, the Middle East and elsewhere in Asia, Beijing is using its economic and financial prowess to increase its diplomatic profile and influence. Chinese leader Xi Jinping has visited Latin America 11 times since taking office in 2013 and signed strategic partnerships – the highest classification Beijing offers diplomatic allies – with seven countries, Argentina, Brazil, Chile, Ecuador, Mexico, Peru and Venezuela.
Beijing also wants to isolate Taiwan, denying trade and investment to any country that recognizes the island as anything other than part of China. While 20 years ago all of Latin America recognized Taiwan's sovereignty, only eight nations in the region still do. China recently used the promise of loans and infrastructure investments to turn the Dominican Republic and Nicaragua over the issue of Taiwan sovereignty.
It will take much more for Beijing to undermine the hegemonic position of the United States in the region. But the process has clearly begun – and, so far, with little backing from Washington. Donald Trump has shown little interest in the region, which is odd given his apparent concerns about the rise of China at the expense of the United States. Joe Biden, who led Latin America when he was Barack Obama's vice president, acknowledged the Chinese challenge but did little to counter Beijing's efforts. The White House, so far, has shown no signs of elevating Latin American trade, development, and investment within US foreign policy.
The opinions expressed in this article are the opinions of the author and do not necessarily reflect the opinions of The Epoch Times.