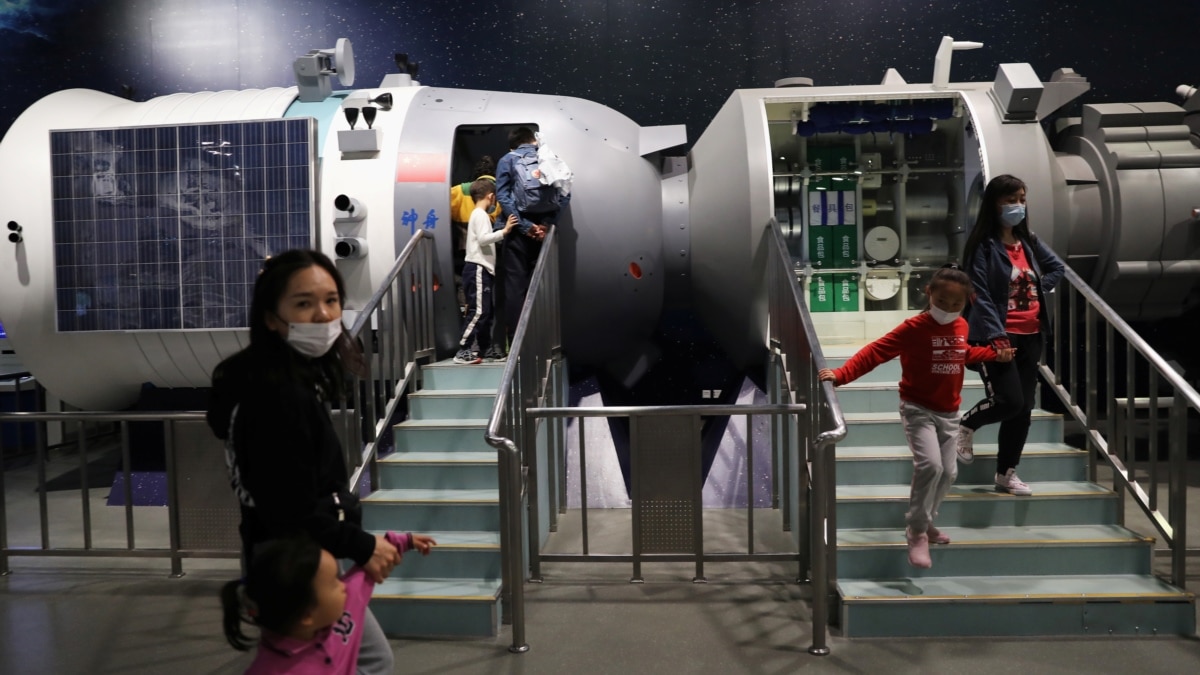 China could use space for military purposes
Defense experts say China has the technology, equipment and knowledge to wage war from space.
Experts say the Chinese People's Liberation Army could place military equipment systems in space or use satellites to gather intelligence.
Richard Bitzinger is a visiting scholar at the S. Rajaratnam School of International Studies in Singapore. He said China could use special equipment to find enemy submarines.
Bitzinger said, "The military uses of space are pretty obvious, and the Chinese would probably be stupid if they didn't try to weaponize space." He said this is one of many declared future goals for the People's Liberation Army.
In 2019, China released a government report titled China's National Defense in the New Era. He noted the increased activities of the People's Liberation Army Air Force in outer space. The report also states that the Chinese Air Force will accelerate the shift to both offensive and defensive abilities.
Andrew Yang is secretary general of the Chinese Council of Advanced Policy Studies, a research group in Taiwan. He said the space equipment could help China carry out strikes with several types of missiles.
Capacity development
The Chinese government report said the Chinese air force will improve its early warning, airstrike and missile defense capability.
In November, Astronomy magazine reported on Chinese tests of hypersonic weapons. Hypersonic weapons are those that can travel at least five times faster than the speed of sound. The tests would have included a vehicle launched into space on a rocket and an orbital missile system.
Collin Koh is a research fellow at the Institute of Defense and Strategic Studies, part of the S. Rajaratnam School of International Studies. He said China's satellite network has the ability to find military equipment on Earth.
Koh added that some of China's space satellites are for the ocean monitoring. He said they have civilian and military uses.
Koh said Chinese authorities were trying to prevent a potential enemy from disabling their BeiDou satellite navigation system. The business-use system tells users where they are on Earth.
Where space would meet Earth
Experts say the Chinese military would most likely use military technology in space to take control of the contested seas in eastern and southern China. They add that the goal is to push competitors from the Western Pacific's open ocean just beyond China's neighboring waterways, known as the Near Seas.
Gregory Poling works at the Center for Strategic and International Studies in Washington, D.C. He said China's goal is to control "near seas" and to project strength to deal with an enemy "in the island chain".
Alexander Vuving is a professor at the Daniel K. Inouye Asia-Pacific Center for Security Studies in Hawaii. He said that agenda poses a threat to Asian countries that dispute China's claims to the near seas.
China has already placed air force buildings and military surveillance equipment on the small islands in the South China Sea. China has competing claims to the South China Sea with Brunei, Malaysia, the Philippines, Taiwan and Vietnam.
The six parties value the 3.5 million square kilometer waterway for its fish and energy resources.
I am Jill Robbins.
Ralph Jennings reported this story for Voice of America. Gregory Stachel adapted it for our VOA Learning English readers and listeners.
_________________________________________________________________
words in this story
aptitude – nm the ability to do something
decade – nm a period of 10 years
monitoring – nm the act of carefully watching someone or something in particular in order to prevent or detect a crime
project – v. to plan, calculate or estimate (something) for a future time
agenda – nm a plan or goal that guides someone's behavior and is often kept secret
We want to hear from you. Write to us in the Comments section, and visit our facebook page.