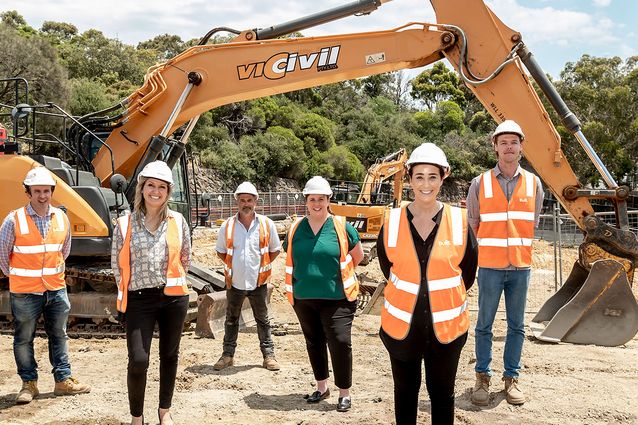 Call for a national gender equity goal in construction
The Australian Institute of Architects calls on the new federal government to address the lack of diversity and gender equity in the construction industry.
Construction is one of the most male-dominated industries, with only a quarter of the workforce made up of women, according to the Workforce Gender Equity Agency. The industry also has a gender pay gap of 24% for full-time workers and 30.6% for part-time or casual workers, well above the national average of 19.7% and 22.8% respectively.
The Institute wants the government to set specific inclusion targets for gender equity.
"Diversity in the construction industry must improve to meet community standards",
Earlier in 2022, the Institute welcomed a Victorian government policy to boost women's participation in the construction industry and called on other states and territories to put in place similar plans.
"This kind of approach, with specific quotas and plans, is needed nationwide to overturn the longstanding culture of our industry," Giannone said.
The Institute added that a national strategy should also set clear and communicable goals for recruiting and retaining women in the workforce.
"We know that women leave architecture and related professions at a higher rate than men," Giannone said. "We have to fix this problem. Having a national strategy for overcoming barriers and addressing challenges, as well as setting goals, is a good starting point to begin the journey towards an inclusive future.
In addition, the Institute called for superannuation to be paid out of parental leave entitlements and for the government to fully implement the [email protected] report as part of the National Workplace Sexual Harassment Inquiry. Australian work.