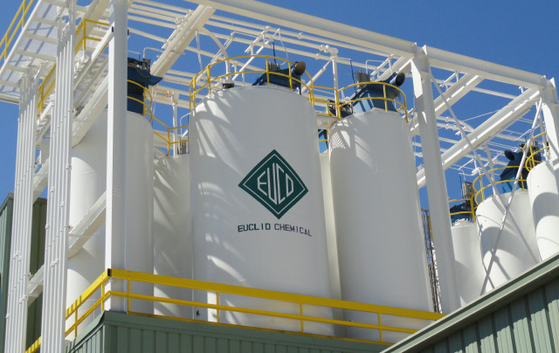 Building materials manufacturer acquires Admixtures to expand its geographic footprint
Welcome to Thomas Insights – every day we post the latest news and analysis to keep our readers up to date with what's happening in the industry. Sign up here to receive the best stories of the day straight to your inbox.
A Cleveland manufacturer of materials for the construction industry has announced the acquisition of a company that has been manufacturing and selling its products for over 20 years.
Euclid Chemical said the addition of Minnesota-based Brett Admixtures would expand the companies' combined geographic footprint and strengthen their manufacturing and distribution operations. Euclid officials highlighted Brett's familiarity with its product line, as well as its business philosophy and long-term customer base, in its announcement.
"This acquisition is an opportunity for Euclid Chemical to generate greater growth across the business, while continuing to provide the same exceptional products and services our customers have come to expect," said Tom Gairing, President of Euclid's operations for the Americas, in a press release. declaration.
Euclid produces admixtures, fibers, adhesives, coatings and other materials for the global concrete and masonry industries. Brett has exclusively manufactured and marketed Euclid products since 1998, officials said.
Brett is based in suburban Minneapolis and operates additional sites in Iowa, North Dakota, and South Dakota. It primarily serves the Upper Midwestern region of the United States, as well as the Canadian province of Manitoba.
Jim Gubbin, Interim Vice President of Brett, will oversee operations, distribution and field services as part of the transaction, while Director of Sales John Brett Jr. will lead the roster of consultants and sales representatives of the company when combined with Euclid.
Terms of the deal were not disclosed.
Image Credit: Euclid Chemical
Lessons from Leaders: Mary Barra from the CEO
Next story »
More Commerce and Industry