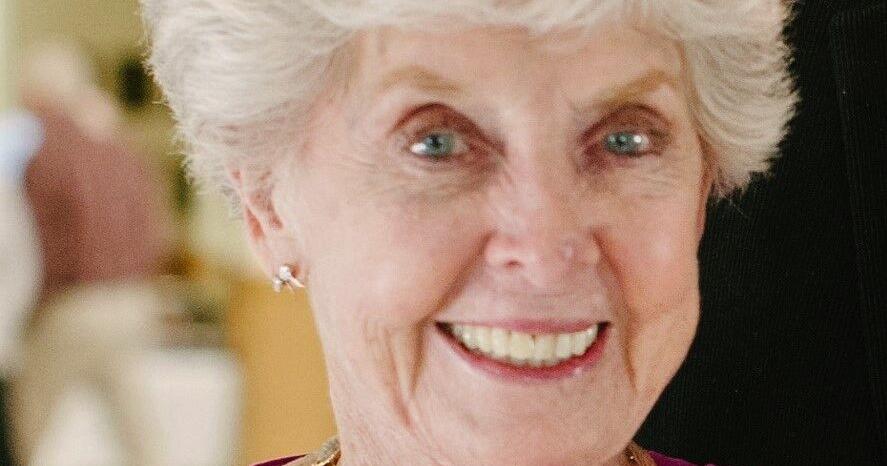 Anna L Johnson | Obituary
Anna L Johnson, 88, returned peacefully home to be with her lord on September 2, 2022. She is survived by her three children Chris Johnson (Kim) of Nokesville, Caren Johnson (Brian) of Northern Neck and Craig Johnson ( Wendy) of Warrenton; five grandchildren, Amanda Brown (Daniel) of Reston, Bethany Seal (Bradley) of Orange, Casey Johnson (Tara) of Catlett, Candice Rakauskas (Brian) of Murrells Inlet, SC and Clint Johnson of Bealton; seven great-grandchildren, Jesse Brown, Aaron Locke, Delaney and Marshall Seal, Violet Johnson and Kennedy and Lincoln Rakauskas; two sisters, Lois (Pip) Cole and JoAnn Johnson of Akron, Ohio, a brother Eddie Lough of Akron, Ohio, and numerous nieces and nephews.
She is predeceased by her beloved husband Charles (Chris) Johnson, her parents James and Letha Lough, a sister Mary Louise (Lou) Reed, her brother Harold (Bud) Lough.
Ann was born March 29, 1934, in Camden on the Gully, West Virginia. After graduating from high school, Ann became a flight attendant for Alleghany Airlines, then took a job in DC as the secretary of the United States Army Corps of Engineers, where she met her husband. While raising her family, she also worked as a sales consultant before starting a construction company, CC Johnson Company, with her husband and son, Chris. Upon the death of her husband, she took over the role of president of the company. Ann and her son, Chris, grew the business. Specializing in land clearing, their work included residential, commercial, road and airport projects.
Family meant everything to Ann. She was very talented and creative, often decorating beautiful birthday cakes and making elaborate costumes for her grandchildren. She loved throwing parties at her house and especially loved having her whole family together for special occasions.
Ann spent the last three years of her life at Poet's Walk, Assisted Living, dedicated memory care in Warrenton VA. The family thanks the staff and Heartland Hospice for their dedication, care and love for our mom.
In lieu of flowers, memorial donations may be made to the Alzheimer's Association or Heartland Hospice (Warrenton VA)
VISIT: SEPTEMBER 12. 6:00 PM- 8:00 a.m. PM
Pierce Funeral Home
9609 Center St.
Manassas, Virginia 20110
FUNERAL SERVICE: SEPTEMBER 13. 11:00 A M – 12:00 Afternoon (ET)
Triumph Baptist Church
4267 Siger Road
Vint Hill Farms, Virginia 20187